Huntsville AL Wellness
Synergy Wellness is a holistic wellness clinic that provides cutting-edge science to improve your health and happiness. The team of board-certified Emergency Physicians founded the company as an emergency room in search of wellbeing, but during the COVID-19 pandemic and we pivoted quickly with rapid antibody tests available just one day after it started–saving thousands from death or worse injuries due to severe virus reactions! We are known in Alabama to perform COVID testing and treatment, ketamine infusions, IV infusions and services of a walk in clinic.
Ketamine Infusions
Ketamine is a safe and effective treatment for depression, and anxiety disorders including post-traumatic stress disorder (PTSD), and chronic pain conditions such as arthritis or back discomfort. Infuse yourself with ketamine to get quick relief from your symptoms today!
IV Infusion/Nutriceuticals
The use of NAD+ IV Therapy can be a great option for people looking to improve their health. This therapy has been proven effective in improving both physical and mental aspects, allowing you more energy throughout the day while also boosting your moods!
Walk-In Clinic
At our clinic, we provide walk-in care for adults or children aged 2 and older. We aim to enrich every individual's life that walks through the door!
The waiting room is the best place to be when you have an important appointment. Friendly and patient-focused staff will help keep your stress levels low while we get started with some initial lab tests done on-site, so that's good! In addition, there are payment plans available too if needed just ask one of our representatives for more information.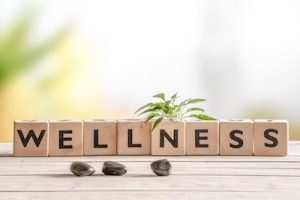 Services
Mind

Body

Emtone

Emsella

Emsculpt Neo

Wellness

IV Infusions

Medical Weight Loss

Stylus 3D Body Scan

Walk In Clinic
Wellness Specialist
Synergy Wellness is an emergency room and wellness center founded by board-certified doctors who believe in the power of holistic medicine to improve your health. During COVID-19, they pivoted quickly when it became clear that this would be one year worth living for! Now our mission statement reads: "to serve Alabaman's with cutting edge science so we can help you live well."
It's been a tough year, but you're not alone. We've all had to deal with the challenges of life during this pandemic phase – including gaining weight and deteriorating physically while also suffering from mental health issues such as depression or anxiety! As things settle in before us now that it seems like we might finally be closing out these last few months without an epidemic happening again (fingers crossed!), Synergy Wellness wants nothing more than to help keep your wellness needs top-of-mind so they can get taken care of accordingly when needed most. We'll work closely alongside each other just like always. Call us for a treatment today!