Who Offers the Best Medical Weight Loss Treatments in Huntsville
If you're looking for medical weight loss treatments in Huntsville, Synergy Wellness is the best choice. Our medical professionals are highly experienced and knowledgeable when it comes to helping patients achieve their health and fitness goals. We understand that medical weight loss can be a challenging process and we strive to provide our clients with the most effective and personalized treatment plans.
Medical weight loss treatments are an effective way to avoid costly medical bills in the long run. At Synergy Wellness, our medical weight loss experts specialize in helping you reach your weight loss goals through a combination of diet, exercise, and medical treatments tailored to your individual needs. Our medical weight loss program is designed to give you the tools and support necessary for lasting success. Our medical staff takes the time to get to know each individual patient so they can create a comprehensive plan tailored to meet their specific needs. We offer a variety of medical weight loss treatments.
All of our treatments are safe, effective, and scientifically proven to help you achieve your medical weight loss goals. At Synergy Wellness, we are committed to providing you with only the best services  in town so you can be sure that you will get the results you're looking for.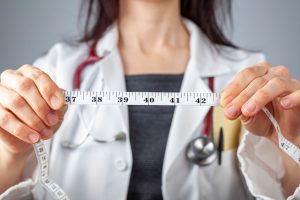 What We Do
Our Medical Weight Loss Treatments at Synergy Wellness are one of best services. We offer both Medical Weight Loss and Weight Management with multiple different options depending on what your preference is. Our options include prescriptions, weight loss medications, specified and individualized diet plans, injectable and oral supplements. Our medications and supplements are designed to suppress hunger and boost metabolism. Here's a look at all the services we offer:
IV Vitamin Infusions

Medical Weight Loss Assistance

Medication Assisted Therapy

Covid testing and Treatment

Ketamine Infusions

EMUSCULPT NEO

EMTONE

EMSELLA

Walk-in Clinic
Why We Are The Experts
At Synergy Wellness, our medical weight loss experts utilize the latest medical technology to provide you with individualized treatments that help you reach your goals in a safe and effective way. Our knowledgeable team has years of experience in medical weight loss, so you can trust us to create a plan tailored to your needs. With our comprehensive approach, we work together with you as an active partner on your journey towards a healthier lifestyle and better wellbeing.
We can provide you with customized medical solutions that address underlying health issues such as metabolic syndrome or insulin resistance, providing a more holistic approach than just focusing on diet and exercise alone. With medical supervision from our experienced staff, we are able to help you stay on track so that you can reach your desired results safely and efficiently. Our weight loss treatments are tailored to your individual needs and medical history. Our medical professionals will work with you one-on-one to ensure that your medical weight loss plan is safe and effective for the long term.
We understand that everyone's body is different, and our medical weight loss experts will work with you to ensure that you get the best possible results. At Synergy Wellness, we are committed to helping you achieve success through medical weight loss and that's what makes us Huntsville's experts.