Medication Assisted Treatment
Synergy Wellness offers medication-assisted therapy to help individuals recover from opioid dependence. Medication Assisted Treatment (MAT) is commonly used for the treatment of opioid addictions, including prescription pain medications that contain opiates. 
MAT is designed to relieve physiological cravings, normalize brain chemistry and other body functions, and block the euphoric effect of opioids. This is accomplished without the negative effects caused by illicit drugs.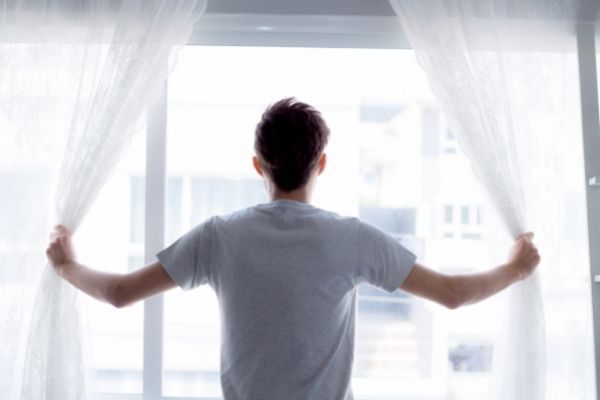 Ketamine Therapy
We offer ketamine infusions for medically qualifying patients to assist their recovery from depression, PTSD, chronic pain, and other emerging indications. There is emerging evidence from clinical trials that opioid dependence and alcohol dependence may also benefit from treatment with ketamine.  This is especially effective in combination with therapy.
Buprenorphine (SUBOXONE®) Therapy
Synergy Wellness treats opioid addiction with the use of buprenorphine-naloxone, better known as SUBOXONE®.  Please call our front office staff for more information and to schedule an appointment if you think medication-assisted therapy might help you.
Why SUBOXONE®?
Buprenorphine-naloxone(SUBOXONE®) is an effective treatment option for opioid dependency and chronic pain management. The link below offers more information on SUBOXONE® and important patient safety.
What is SUBOXONE®?
Buprenorphine-Naloxone (Suboxone®) therapy provides a promising solution to the struggle of opioid addiction. Buprenorphine works to curb cravings, providing a release from opioid dependence. Combined with psychosocial treatment, consistent drug therapy with Buprenorphine creates an opportunity to break free from the grip of opioids.
Recover from opioid dependency at Synergy Wellness
Synergy Wellness is a certified suboxone clinic to treat opioid dependence. Our clinic serves to encourage, educate, and provide a support system. Our patients at Synergy Wellness are also encouraged to combine the treatment we provide with other forms of therapy, such as counseling, in order to ensure long-term recovery.
We receive transfer patients and patients needing to be accepted as an induction. An induction requires the patient to be in a state of withdrawal, having received the most recent dose of opioids 24-72 hours or more prior to his or her appointment. A drug screen will be performed on the first visit to serve as a baseline for future visits. In subsequent visits, patients are expected to comply with the appointment frequency determined by the healthcare provider.
SUBOXONE® FAQ
Can I be a patient in this program even if I do not have insurance? Yes, please call for pricing.

Can I start as a new patient in your program even if I am a current patient at a different program? Yes, you can move your participation to our program from a different program. We will need access to all of your medical records in order to treat you at Synergy Wellness.

If I have taken Suboxone without a prescription from a doctor, am I still eligible to participate in this program? Yes, you are welcome to join our program. We always ask for complete honesty in order to ensure the best treatment possible, and we are here to help no matter what path you have previously chosen.

If I am currently taking other controlled medications, will Synergy Wellness manage my other prescriptions? Yes, with adequate records to confirm the necessity of these medications, Synergy Wellness can manage your other non-opioid prescription medications. However, buprenorphine is the only opioid we can prescribe in good conscience, given our stance as dedicated patient advocates in the opioid crisis.
Other MAT Services
We offer other variations of MAT such as monthly injectable buprenorphine (SUBLOCADE©), injectable naltrexone (VIVITROL©), oral naltrexone, acamprosate and other ways to regain control of your life!