Service in Albertville, AL
Synergy Wellness offers a variety or services that will improve both inner-health and outer appearance in order for us help reach our client's maximum potential by following their desires with whatever they need is needed at any given time. We are committed to the latest technology, providing you peace of mind while achieving your wellness goals!
We're proud to have positively impacted thousands of Alabamans during the COVID-19 pandemic. As our name suggests, we strive not only for your healing abilities but also on improving you as a whole person using holistic medicine and cutting edge science founded by board certified Emergency physicians who are dedicated wellness seekers themselves! We were an emergency clinic during COVID-19, but pivoted quickly when we saw how important it would be for people's well being this pandemic year. Now our team members are devoted not only their healing abilities – they use these same skills on you!
Services:
With a focus on quality, Synergy Wellness is committed to providing excellent service Everyone deserves access and opportunity regardless of their needs at any given time!
The walk-in clinic offers services for adults aged 18 years old or older with greatest aim being that we enrich each person who walks through our doors no matter what the situation may be.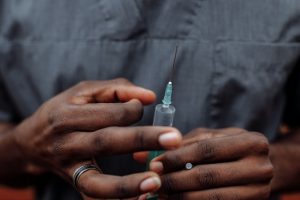 Phone Number:
(256)759-9167
Two Addresses:
7105B Bailey Creek Circle
Huntsville, AL 35802
or
4820 University Drive Suite 35
Huntsville, AL 35816
Directions
Click here for driving directions
Hours
Jones Valley Hours:
Monday – Friday
8:00AM-5:00PM
MidCity Hours:
Monday – Friday
8:00AM-5:00PM
Saturday – Sunday
9:00AM-2:00PM
Wellness in Albertville, AL – Proudly Serving